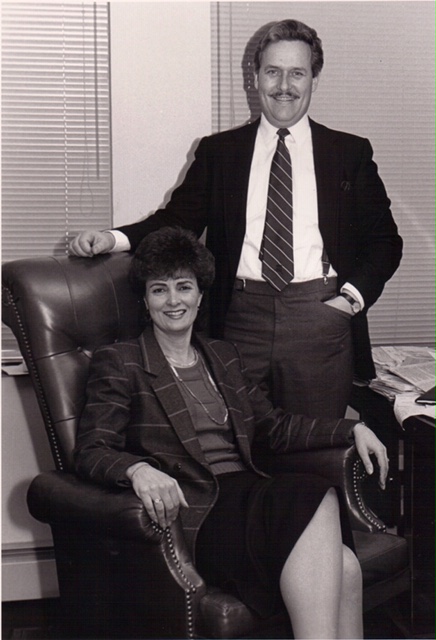 How Our Story Began
Established in 1978, Leanne and Gary Starr opened the doors of Drake & Company as a fledgling professional staffing firm. They started with nothing more than a pen, a pad of paper, and a telephone. The idea for the company arose from local demand. The pair saw an opportunity for an employment agency that knew the unique needs of the community. On her first day on the job, Leanne took a seat on the floor of the new office (office chairs came later!). From there, she connected with as many Madison employers as she could. By day's end, she had the first of what eventually became thousands of positions to fill. Since then, Drake & Company Staffing Solutions has grown to a thriving firm. That includes two fully-equipped offices (including desks and chairs!).
A Brand New Staffing World
Keeping up with the times has been a big part to Drake's success. They've made major updates to advance the hiring process based on the ongoing changes in the industry. A one size fits all approach won't work anymore. Drake's specialists are in tune with current conditions. They define the needs and specific challenges of the business community. It's staffing solutions that maintain efficiency and productivity. They do all this while keeping up with an ever-evolving workforce and work demands.
Continuing Connections
Drake's experienced staffing specialists understand the full recruitment and placement process. And they possess in-depth knowledge of the communities they serve. It's not uncommon for applicants to be referred to by their parents and even their grandparents! That's why the team continues to stick to its roots. By keeping it local, we're able to serve generation after generation. Looking after an array of applicants in a wide variety of industries remains the bread and butter of the company. The staff has grown, but the goal stays the same: create client and candidate connections that last.